Conferences
MAAO offers a variety of conferences, seminars and workshops to meet the needs of our members.  These events also offer a valuable opportunity for you to build contacts and to exchange views and experiences.  The seminars and workshops focus on areas fundamental to assessing and cater for different levels of experience. 
Upcoming Assessor Conferences: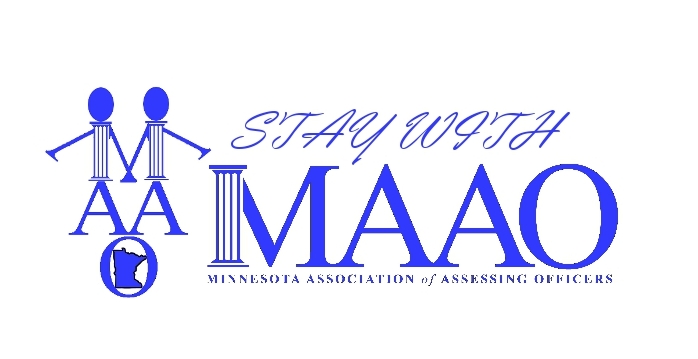 Minnesota Association of Assessing Officers 2013 Summer Seminars
May 22 - 23, 2013 - Holiday Inn St. Cloud

The 2013 Summer Seminars are offering 12 topical seminars for assessors.  The registration fees are:

Register on or before April 26, 2013 and receive an early registration discount:
MAAO Member $160.00    Non-Member $235.00

Register after April 26, 2013:
MAAO Member $180.00    Non-Member $255.00
To become a MAAO member and receive the preferred registration fee, contact Membership.  The registration fee includes materials, refreshment breaks, Wednesday lunch, Wednesday dinner at The Grands at Mulligans and Thursday breakfast buffet.

President John Keefe will open the event with greetings and announcements at 9:30 am on Wednesday.  President Keefe issues the following theme:  Stay with MAAO.  President Keefe says "Stay with MAAO at Summer Seminars.  You'll find us in St. Cloud at the Holiday Inn.  Honor the tradition among old friends and new ones too, learn from one another and have fun too.  Stay with the MAAO and bring a friend or maybe two!"

T

he Minnesota Department of Revenue staff will speak from 9:45 to 11:45 am on Wednesday, May 22, 2013.


Education Credits:
Eight CEH's for attendance at the Summer Seminar sessions have been approved by the State Board of Assessors.  The State Board of Assessors will meet on Monday, May 20, 2013 at the Lake George Municipal Complex in St. Cloud. 
Lodging

: 
The Holiday Inn of St. Cloud has reserved a block of rooms for the event at the following rates:
Standard Queen, Double or Pool View 2nd Floor:  $86.95 + tax
Poolside, Poolview and Kidzone:  $91.95 + tax
Atrium suites upper level:  $105.95 + tax


These prices are for single or double occupancy.  Call or book via Internet before April 21, 2013 to reserve rooms at these prices.  The phone number for the Holiday Inn St. Cloud is 320-253-9000, mention MAAO.  To book by Internet, visit the St. Cloud Holiday Inn website.   Enter the dates of check-in and check-out and use the Group Booking code MAA.  Click here for online reservation instructions.
The Annual Silent Auction will be held on Wednesday beginning at 10:00 am and continuing until one half hour after dinner at

The Grands at Mulligans

.  If you have items to donate, please notify Jane Grossinger, 320-398-6705 or jgrossinger@ci.st-michael.mn.us.  The proceeds from the auction will be used for the purchase of a printer scanner for the MAAO Treasurer.
Questions?
Please contact Paul Knutson, MAAO Conference Coordinator at 507-332-6152, pknutson@co.rice.mn.us or Tami Paulson at 507-328-7668, Assistant Conference Coordinator, paulson.tami@co.olmsted.mn.us or Kim Jensen, Site and Instructor Coordinator at 612-348-6106, kim.k.jensen@co.hennepin.mn.us.
Cancellation Policy:
A refund less $30.00 administration fee will be issued for cancellations received five business days prior to the start of the conference.  Registrants who fail to attend or cancel prior to the cancellation deadline are responsible for the entire fee.  If a registrant is unable to attend the event, a substitute from the jurisdiction that paid the registration can attend at no additional charge.  Please send written notification of this change five business days prior to the start of the event.  MAAO reserves the right to cancel any event if necessary and provide a full refund.  Refunds will be issued within 30 days of the conference.
 "Stay with MAAO" and
register
by May 10, 2013!
AGENDA

Wednesday,

8:00 am - Noon

Conference Registration

May 22nd

9:30 am

MAAO President John Keefe

 

9:45 am-11:45 am

Commissioner of Revenue General Session

 

11:45 am-1:00 pm

Lunch (included in registration)

 

1:00 pm-5:00 pm

Seminars

 

5:30 pm-7:00 pm

Social Hour at The Grands at Mulligans
 

7:00 pm

Dinner (included in registration)

Thursday, 

6:45 am-8:00 am

Breakfast Buffet (included in registration)

May 23rd

8:00 am-Noon

Seminars
   
Evening Event " Stay with MAAO"


This year's evening event will be held at

The Grands at Mulligans

, 601 North Pinecone Road, Sartell, MN.  This is the same facility that our group used in 2012.  There will be a sit down dinner and Silent Auction along with great fun and beverage.  The cost is included in the registration fee.  Additional tickets may be purchased for $25.00.  Download The Grands at Mulligans flyer.

Please join us on Wednesday, May 22, 2013
5:30 pm - 7:00 pm Social Hour
7:00 pm Dinner
10:00 pm Close

EDUCATION SEMINARS:
Carefully Choose one 8-hour seminar or two 4-hour seminars.

SS1 - REVIEWING RESIDENTIAL APPRAISAL REPORTS
8 hrs. Wednesday & Thursday, Instructor:  Susanne Barkalow, IFA:
The objectives of this course are to:  Categorize reviewers and reasons for reviews, understand the need for quality control, understand which parts of USPAP apply to reviews, apply topics discussed in the Dissecting book to appraisal practice, why/how assessors review appraisal reports, discuss how to evaluate the Neighborhood and Sales Comparison grid in a review, evaluate a residential appraisal report and complete a residential review.  This seminar is Commerce approved for 8 hours.
SS2 - VALUATION OF SELF-STORAGE PROPERTIES
8 hrs. Wednesday & Thursday, Instructor:  Marion Johnson, CAE, Team Consulting, LLC:
Almost every assessment jurisdiction has some type of self-storage property on their assessment roll. The purpose of this workshop is to provide guidance and suggestions on the valuation process of self-storage properties. The workshop will look at the different classifications of self-storage and how all three approaches to value can be used to value these types of properties. Month-to-month leasing, the impact of new supply, reliance on external demand generators and management intensity all make analysis and valuation of these properties difficult. Also, included is some information on what authorities in the field say lies ahead for the industry. Several EXCEL spreadsheets and templates are included in this material to help in analysis and valuation. 

SS3 - 2013 REVISED HOMESTEADS - TRUST AND LIFE ESTATES
4 hrs. Wednesday, Instructors:  MN Department of Revenue, Doug Spanier, Department of Agriculture, and Jennifer Lammers, Briggs and Morgan Attorney and Chair of the Agriculture and Homestead Committees of the MSBA Probate and Trust Law Section's Legislative Committee:
This seminar is designed for individuals who work regularly with agricultural homesteads, special agricultural homesteads, and trust-held property. Topics will include some basic background information on trusts and entities such as LLC's, agricultural homesteads (including entity-owned homesteads), and may include brief introductory information regarding law changes from the 2013 legislative session if there are laws passed that would affect homestead eligibility. There will likely be an emphasis on trust homestead administration and various real-world examples provided. 
SS4 - MASTERING THE HP12C
4 hrs. Wednesday, Instructors:  Daniel Blonigen, SAMA, City of Bloomington & Brad Prchal, CMA, Hennepin County:
"This seminar is NOT approved for CEH hours by the State Board"  Most appraisers acknowledge the Hewlett Packard HP-12C calculator as the standard of the appraisal industry. This seminar is designed to cover the basic operations and shortcuts of the HP12C, as well as, techniques used to solve real world financial and appraisal problems.  Applications include: simple arithmetic, chain calculations, weighted averages time value of money calculations, and solving advanced appraisal problems.  DON'T FORGET TO BRING YOUR HP12C.

SS5 DESCRIBING AND MEASURING SINGLE-FAMILY RESIDENCES
4 hrs. Wednesday, Erik Skogquist, SAMA, City of Coon Rapids and Stephen Behrenbrinker, SAMA, CAE, City of St. Cloud Assessor:
This seminar is designed to be both demonstrative and hands on: to instruct basic residential construction terminology and descriptions, basic house plan reading and how to calculate square footages, including gross living area and all other areas of the gross building area. The instructors will also share their tips for making accurate measurements in the field. This is a hands on workshop with sample house plans and graph paper for sketching, so BRING A CALCULATOR.

SS6 - CROP PRODUCTIVITY INDEX (CPI)
4 hrs. Wednesday, Instructors:  Al Heim, SAMA Roseau County, Doug Bruns, SAMA, Renville County, Mark Koehn, CMA, Stearns County, and Rick Hauge, ARA, Rick Hauge Appraisals:
This seminar will provide participants with the tools to implement CPI ratings from the Natural Resources Conservation Service which provide relative ranking of soils based on their potential of intensive crop production.  Many counties have or are in the process of converting from Crop Equivalent Ratings (CER), which are no longer supported by the University of Minnesota.  Learn how the new CPI system can assist assessors in a more uniform and equitable assessment of agricultural land with a minimal transition cost.  Examples of parcels that have been converted from the old CER or ABC methodology to the CPI method will be reviewed to help demonstrate the valuation impact it has on a property and how that translates into a more uniform assessment.

SS7 - TAX COURT UPDATE
4 hrs. Wednesday, Instructors:  MAAO Tax Court and Valuation Committee Members:
The focus of this seminar will be to discuss the new procedures implemented by the Minnesota Tax Court. We will also dive into explanations and implications of recent Tax Court and Supreme Court decisions that affect petition filing, personal property vs. real estate, value transfers and classification.

SS8 - RESIDENTIAL GRADING, QUALITY, QUANTITY, LAYOUT AND DESIGN
4 hrs. Thursday, Instructor:  Scott Johnson, Vanguard Appraisals:
The focus of this seminar is to discuss several different components of a residential structure that affect the quality or grade of the dwelling. Discussion will include how the size and shape of a structure can have a major impact on the grading process as well as what to consider when comparing older vs. newer homes. In addition there will be discussion about what an experienced contractor feels are the most important things to consider in new home construction.

SS9 - THE 2013 AG MARKET:  WHAT YOU NEED TO KNOW
4 hrs. Thursday, Instructors:  Greg Thomas and Denny Schmidt, Upper Midwest Management:
This seminar will cover a broad range of subjects relating to the cause and effect behind the forces pushing rapidly changing agricultural property values. Discussion will include farm rents and how they are being determined in this aggressive market; the Farm Program and how it affects the marketability of a farm; and what are the contributory values of ag buildings to a farm sale. In addition, there will be discussion about the trends in Ag since last year – what has changed and what has stayed the same.

SS10 - ELEMENTS OF LAKESHORE VALUATION
4 hrs. Thursday, Instructors:  Gary Griffin, SAMA, Crow Wing County Assessor and Brian Connors, SAMA, Itasca County Assessor:
The objective of this seminar is demonstration of the different variables that contribute to lakeshore value: shoreline types and quality adjustments and quantity or excess lake frontage adjustments.  There will be examples of lakeshore valuation by extraction, use of aerials and Geographic Information System (GIS) for access, footage and shore quality. 

SS11 - COMMERCIAL GRADING AND CONSTRUCTION
4 hrs. Thursday, Instructor:  Robert Ehler, CMA, ASA, Vanguard Appraisals: 
Did you know that when you are calculating the replacement cost of a Class C office building just by changing the grade from "Average" to "Good" can change the replacement cost outcome by 41%. This is significant! This seminar will focus on construction components that can affect the grade of a structure, both the obvious and the not so obvious. We will discuss how the different types and quality of materials can impact the replacement cost of any structure.  We will also examine how the location and building codes can have a significant impact on replacement cost. These issues, and more, in this in-depth presentation. 

SS12 - CELL TOWERS, BILLBOARDS, WIND TURBINES - RELOADED
4 hrs. Thursday, Instructors:  Justin Massmann, SAMA, Hennepin County and James Atchison, SAMA, CAE, Hennepin County Assessor:
This seminar is designed to discuss land use rights in regards to cell towers, antennas, billboards, wind turbines and more. The discussions will include the valuation of the entire bundle or rights, is it real estate or equipment, what is taxable and why, classification and valuation methodologies used to estimate market value.